5 recipes to combine chocolate and leftover vegetables
With fall just around the corner, you might be deciding what the best way is to get your chocolate fix this year. A hot chocolate aways sounds nice. But have you ever thought about a big box full of fruits and veggies to enjoy as a healthy snack? Here are some unconventional baking ideas. But you're in for a treat with these low waste ideas from https://preparedvegetables.co.uk/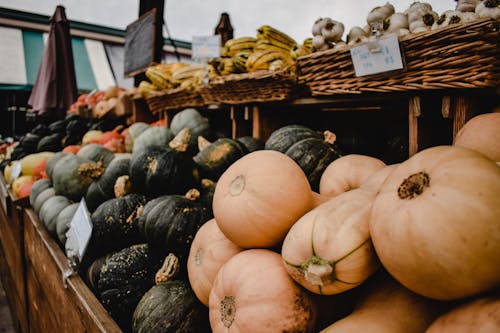 BUTTERNUT SQUASH WITH CHOCOLATE
Transforming balls of prepared butternut squash into truffles makes sense when you consider the soft texture. This recipe is a convenient way to use up leftover squash by turning savory into sweet. Get creative by sprinkling your truffles with elements like caramel, rum or chocolates you have in the cupboard.
CHOCOLATE BEETS BROWNIES
These brownies are packed with earthy goodness from beetroot — this also means you have to use less sugar and butter. They are perfect with a cup of coffee to enjoy. And you can also store them for a few days.
CHOCOLATE APPLE BETTY
Are you a fan of easy traybake recipes? Apple Betty's are easy to pop in the oven, a real American classic. There is no need to peel your apples, and any kind of apple works. Just pour your chocolate over them and they're good to go.
(VEGAN) BRAZILIAN STYLE CARROT PIE
This cake is probably different from any carrot cake you've ever had. A Brazilian carrot cake is a light and airy cake. And almost completely covered with dark chocolate. By using prepared vegetables there's no need to do all the carrot peeling first.
(VEGAN) CHOCOLATE COURGETTE BREAD
You probably haven't combined courgettes with chocolate before. But if you want a dessert that is less sweet, try this easily baked courgette bread. All you need to add iis cocoa and chocolate chips. The moisture of the courgette will bind the ingredients together, and the cake won't taste like vegetables at all.